More and more employers are seeking cost savings by discouraging or blocking employees from enrolling their spouses in the employer's health plan. Here's what you need to know about the growing trend of spousal carve-outs: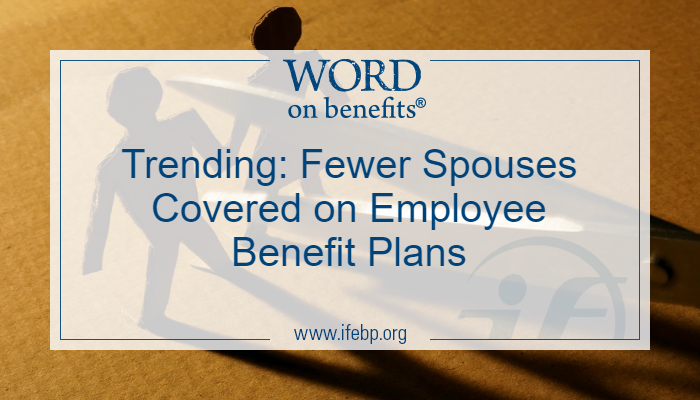 Employers often use one of the following four methods to reduce the number of spouses they cover:
Charging employees more to cover spouses who have access to employer-sponsored coverage through their own jobs.
Charging employees more to cover spouses whether or not they have access to other coverage.
Choosing not to cover any spouses who have access to their own employer-sponsored coverage.
Choosing not to offer coverage for any spouses under any circumstances.

Recent survey data reveals a clear trend:
The 2018 International Foundation Employee Benefits Survey showed 20.1% of responding health plan sponsors imposed spousal surcharges or exclusions. This is a significant increase from 2016, when 15.7% reported a surcharge or exclusion.
The 2017 22nd Annual Willis Towers Watson Best Practices in Health Care Employer Survey shows 27% of companies used a spousal surcharge in 2017, with an additional 5% planning to do so in 2018 and another 14% considering a surcharge for 2019.
The December 2017 issue of AYCO Compensation & Benefits Digest reported nearly 30% of its survey participants are imposing a spousal surcharge in 2018, up almost 10% from the previous year.
At least three factors are driving this spousal carve-outs trend:
Plan sponsors are looking for new ways to stem the rising tide of health care benefit costs.
Employees, especially those on single-only coverage, may view spousal surcharges as a more equitable way for an employer to allocate health benefit costs among single and married employees.
As more plans impose surcharges or exclusions, plans that cover spouses without a surcharge could be at risk for adverse selection.
In an effort to save costs, health plan sponsors are increasingly nudging (or pushing) spouses of employees to obtain coverage somewhere else.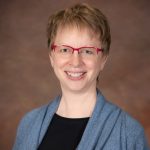 Lois Gleason, CEBS
E-Learning/Online Course Instructional Designer at the International Foundation
Related Learning:
Certificate in Health and Welfare Plans
September 24-29, 2018 | Washington, D.C | Register Today!