Note: Please refer to this Word on Benefits update for 2016 reporting deadline dates. 
Affordable Care Act (ACA) electronic information returns are due to the IRS by June 30, 2016. You're already collecting health coverage reporting details, so it's not too early to get ready for e-filing. The final details of the new ACA Information Returns (AIR) system are still up in the air, but there are a couple of things you can do now to prepare. Below, I share four steps that e-filers must complete prior to e-filing, noting what you can start on and what you'll have to delay until the details are announced.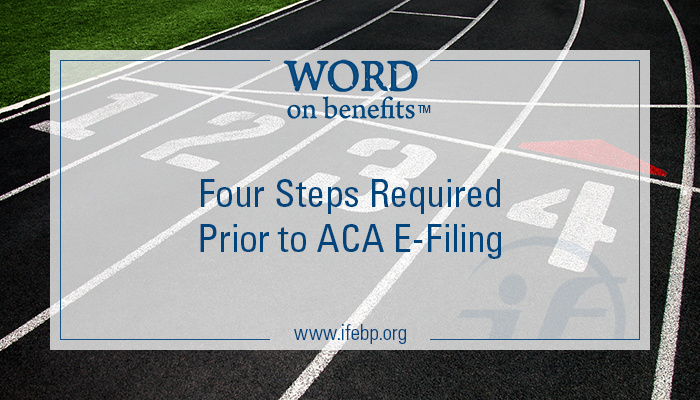 What are ACA Information Returns?
To support ACA provisions for individual shared responsibility and employer shared responsibility that were effective January 1, 2015, the IRS will receive and process information returns reporting on individual health insurance coverage from:
Providers of minimum essential coverage (MEC) (e.g., health insurer, sponsor of a self-insured health plan, government agency that administers government-sponsored health insurance programs) using Forms 1094/1095-B
Applicable large employers (ALE) using Forms 1094/1095-C.
What is AIR?
Affordable Care Act Information Returns (Forms 1094-B, 1095-B, 1094-C and 1095-C) must be filed using "AIR," the Affordable Care Act Information Return system. The AIR system is specifically designed for the IRS to process these new ACA forms. Other IRS e-filing systems do not support the ACA Information Returns.
[Overview of ACA One-Hour E-Learning Course]
Who must e-file?
Providers of MEC that file 250 or more information returns during the calendar year must file the returns electronically. For a provider with fewer than 250 returns, electronic filing is voluntary. However, the IRS encourages all entities to file returns electronically.
Who are issuers and transmitters?
The AIR system uses the term "issuer" to refer to any provider of minimum essential coverage. "Transmitter" refers to a third party filing information returns on behalf of an issuer that is required to file returns.
Note for Issuers: It's time to determine if you have a third-party transmitter or if you will act as your own transmitter by e-filing your returns directly with the IRS.
When is reporting due?
For calendar year 2015, file paper returns by May 31, 2016 or electronic returns by June 30, 2016.

Four steps prior to e-filing:
Identify your responsible official(s) and contacts.
The responsible official has authority over the electronic filing of ACA Information Returns for the firm or organization at one location and also is the first point of contact with the IRS. Contacts are individuals who may be responsible for transmitting and/or are available for inquiries from the IRS on a daily basis. At least one responsible official and two contacts must be provided on the application.
Register with IRS e-services.
Responsible officials and contacts need to be authenticated by the IRS. Registration is an authentication of you as an individual that allows you, representing yourself or your company, to do business with the IRS electronically. Be ready to enter personal information including your adjusted gross income. The IRS will mail a registration confirmation code. Within 28 days, you must log in to e-services and enter your confirmation code to complete your registration.
Apply for TCC
Transmitters need to complete the ACA Information Return Transmitter Control Code (TCC) Application online through e-services and receive a TCC in the mail. An issuer only needs a TCC if they are acting as a transmitter. As of June 29, 2015, the ACA TCC application is available. The IRS posted a tutorial on the application process.

Note: Steps 1, 2 and 3 can be done now.
Participate in testing.
Transmitters need to complete an error-free communication test. To pass a communication test, the transmitter must prepare a transmission in XML format, submit it for processing, receive a receipt ID and obtain the acknowledgment and attached error file if applicable.

Note: The IRS hasn't issued final details on step 4.
After completing these four steps, you're set to e-file ACA Information Returns. The IRS expects AIR to be ready in January 2016. Thinking ahead to the June 30, 2016 deadline, consider that a new system will have its errors and mishaps. I hope reviewing the steps to complete prior to e-filing piques your interest in the still-incomplete ACA Information Returns technical process. To learn more, visit our ACA Central web page on reporting and disclosure. Also, visit the IRS web pages for the AIR program and publications, the AIR working group, and electronically filing through AIR.
Keep up with ACA's latest transformations on ACA University, a free member service offering the latest news and insights you need to know about.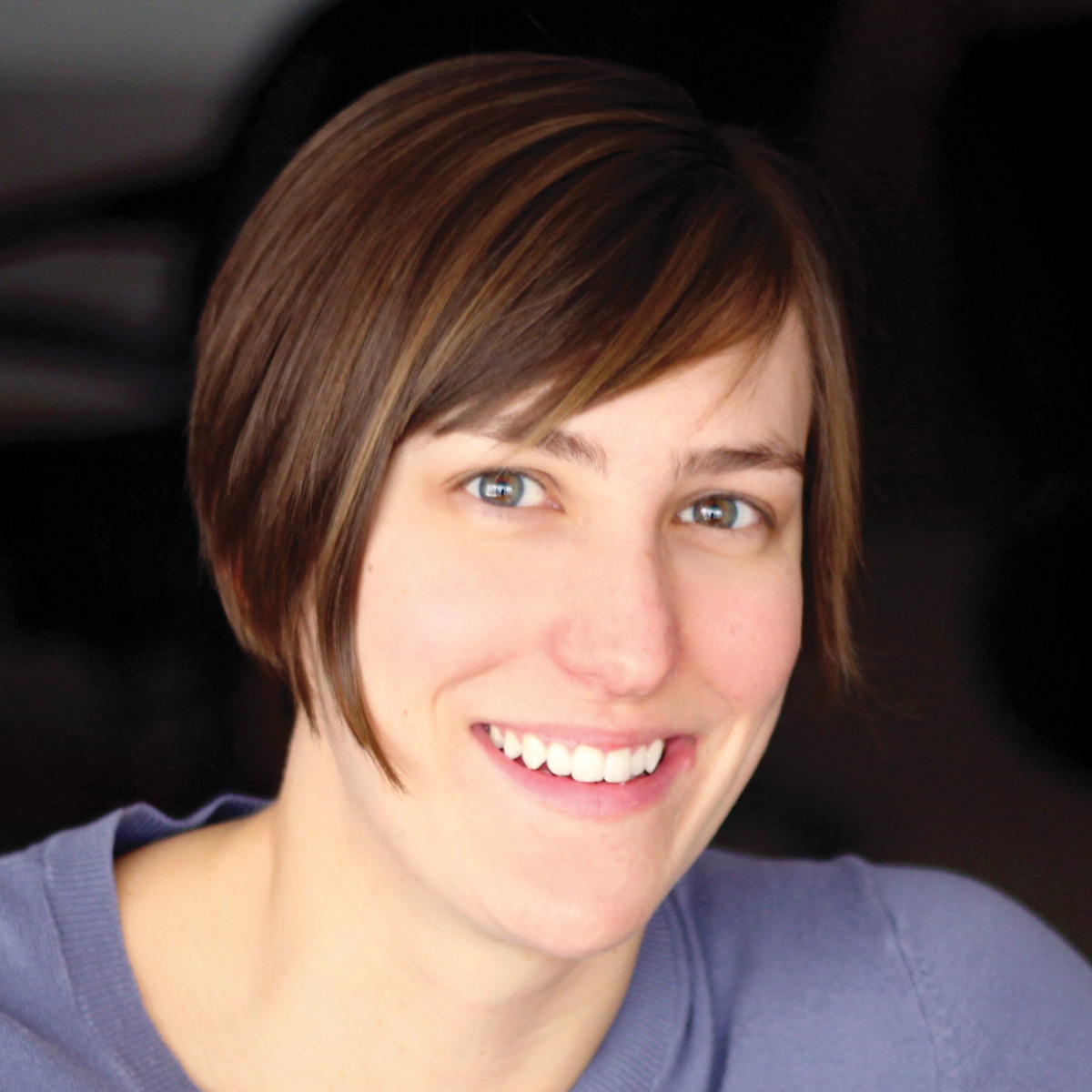 Jenny Lucey, CEBS
Information/Research Specialist at the International Foundation