Transgender-inclusive health care benefit offerings are on the rise, according to a new survey from the International Foundation of Employee Benefit Plans. Up from 12 percent in 2016, 29 percent of U.S. employers currently offer the benefit.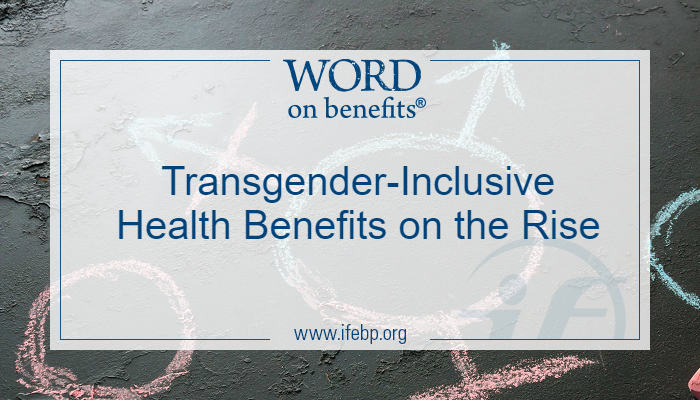 I chatted with Julie Stich, CEBS, Associate Vice President of Content at the International Foundation. She said, when searching for meaningful employment, individuals look for employers with cultures that resonate. Often this involves inclusiveness and employers that offer a range of benefits to serve a diverse population. Organizations are seeking top talent, and offering an inclusive benefits package sets them apart from their competition.
The soon-to-be-released report, Employee Benefits Survey 2018, finds that among U.S. employer-provided health plans:
22% offer gender-reassignment/affirmation surgery (up from 8% in 2016)
25% provide mental health counseling pre- and/or post-surgery (up from 11% in 2016)
24% cover prescription drug therapy (hormone replacement therapy, etc.) (up from 9% in 2016)
24% include physician visits (up from 10% in 2016)
23% cover lab tests (up from 9% in 2016)
3% include cosmetic surgery (facial feminization, Adam's apple reduction, etc.) (up from 2% in 2016)
Transgender-inclusive health benefits are more commonly provided by large organizations, those with 10,000 or more employees. In 2016, 27 percent of large employers offered the benefit; two years later, that number has increased to 52 percent.
For smaller organizations (those with fewer than 50 employees), 4 percent offered transgender-inclusive health benefits in 2016. That number increased to 10 percent in 2018.
Julie also added that offering transgender-inclusive health benefits is a way for employers to remain competitive in attracting talent without breaking the bank. Typically, this type of benefit is appreciated but not used frequently.
Set to be released next month, Employee Benefits Survey 2018 surveyed 598 human resources and benefits professionals, trustees, administrators and industry experts representing a wide base of U.S. organizations from nearly 20 different industries and ranging in size from fewer than 50 employees to more than 10,000.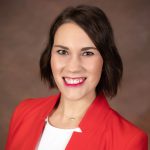 Anne Patterson
Social Media and Communications Associate at the International Foundation