More than 30 million people, or 9.4% of the U.S. population, have been diagnosed with diabetes, according to the Centers for Disease Control and Prevention National Diabetes Statistics Report, 2017.  Managing this epidemic is a growing concern for workplaces — Not only are employers thinking about the well-being of affected employees but, according to the International Foundation of Employee Benefit Plans Workplace Wellness 2017 Survey Report, diabetes is the number one condition impacting benefit plan health costs. What other conditions are costly for employers to cover? See the full list of most costly conditions below.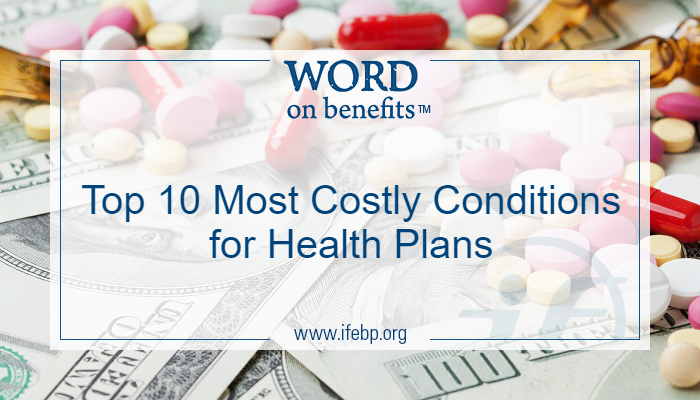 We asked respondents to select the top three conditions impacting plan costs in Workplace Wellness Trends: 2017 Survey Results. Here are the top 10:
Diabetes: 41%
Cancer (any kind): 33%
Arthritis/back/musculoskeletal: 32%
Obesity: 29%
Heart disease: 27%
Hypertension/high blood pressure: 26%
Depression/mental illness: 20%
High cholesterol: 11%
Smoking: 9%
High-risk pregnancy: 4%
Our data shows that about half of employers use disease management programs to help manage the cost of these very expensive chronic conditions. In addition, about three in five employers use health screenings and health risk assessments to help employees identify and monitor these conditions so that they can be managed more effectively. Early identification helps the employer and the employee.
[Related: Certificate Series—Health Care Cost Management,
October 13-14, 2017, San Jose, California]
For more information and to read the full survey report, visit www.ifebp.org/workplacewellness.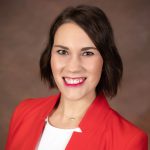 Anne Killian
Communications Associate at the International Foundation