Happy National Employee Benefits Day! It's like Christmas for benefits professionals, but without the reindeer sweaters, last-minute regifting and hiding from relatives. No sirree. National Employee Benefits Day (#NEBD) is a holiday that finds us on our best behavior—this year more than most, because the 2018 theme for Benefits Day is behavioral decision making.
At www.ifebp.org/benefitsday, you'll find quick tips for your organization to boost retirement security, a guide of must-know terms from the behavioral sciences, registration for a FREE webcast (held today at 2:00 p.m. Central!) on how to make big impacts through small tweaks, and the next blockbuster superhero film (starring Behavioral Decision Making Man).
But, above all, Employee Benefits Day is a celebration of you and all you do to better the lives of your plan participants. So here's a lighthearted list of ideas to help you get down in celebration town.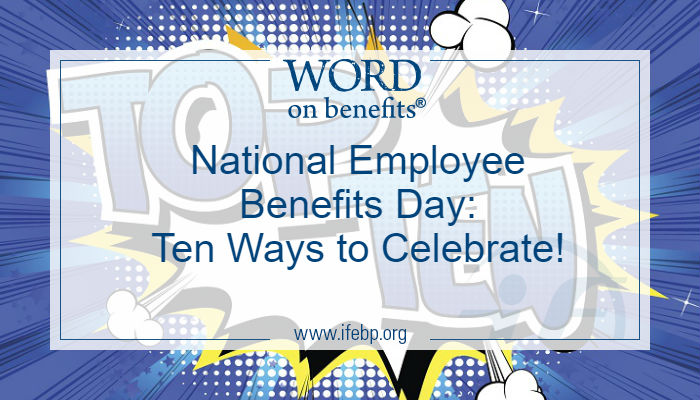 Top Ten Ways to Celebrate National Employee Benefits Day
At the next all-staff meeting, stand up and sing the retirement security song "Stop, Drop and Automatic Enroll."
When young beneficiaries lose a tooth, encourage them to place the usual-and-customary fee schedule underneath their pillow so the Tooth Fairy knows the proper reimbursement rate.
This year and each subsequent year, to avoid the familial consequences of providing favorable treatment at Thanksgiving dinner, test all of your guests on their actual contribution percentage.
Tonight, make it your main action item to dream about modeling an innovative decision aid for a cost-benefit analysis of a feasibility study that tackles the opportunity costs of delivering new benefits lingo.
Create a hip-hop musical of your summary plan description à la Hamilton, featuring lyrics like: The plan is in safe harbor now/See if you can spot it/Another participant sayin' "Yeah, I got it."
If you discover that a plan member nearing retirement has never shifted an investment portfolio from 100% equities, don a tuxedo, grab a martini, lean against the cubicle wall and declare in your best spy voice, "Bond. Triple-A bond."
Start a job interview with: If you could be any wellness decision tree, what type of wellness decision tree would you be?
Tell your members not to give in to hindsight bias because it's not covered under your vision insurance.
Repeat to yourself: If someone uses the term joint probability, they aren't talking about the odds of your health plan including marijuana coverage.
If you can't make it to an after-work outing with friends, remember that you never cancel. You simply take advantage of your opt-out provision.
The following suggestion, technically the 11th, is considered an excess contribution to the Top Ten list and thus is not tax-deductible. At this time, the Internal Revenue Service and Canada Revenue Agency are not enforcing penalties on those who continue reading.
After providing investment education all week, use the weekend to enter a poetry slam under the name Risk A Verse.
Let us know your favorite decision-making techniques and how you plan to celebrate National Employee Benefits Day in the comments below, on Twitter with #NEBD or on Facebook.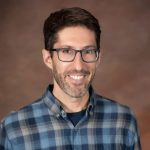 Robbie Hartman, GBA
Editor, Publications for the International Foundation