Health care plan or paid time off – which benefit will be crowned this year's champion? Vote for your personal favorite now, see how your preferences compare with others and forward the link to get others in on the Benefits Madness.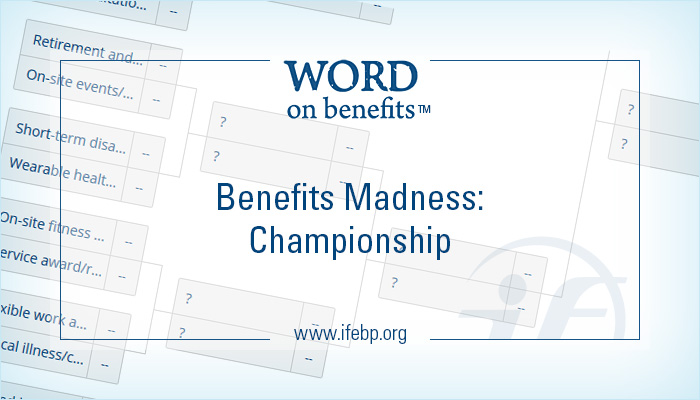 More than 120 votes per game have been submitted throughout the tournament. In the last round, Paid time off knocked off Defined benefit plan in one of the closest matchups of the tournament thus far (51% to 49%), and Health care plan continued its streak of dominance defeating 401(k) plan handily (82% to 18%).
Voting for the Championship is now open. The winner will be announced next week Tuesday, April 7. Which benefit do you think will prevail?