You're busy. You're stressed. When asked, 92% of employers say their workforce is stressed. So your co-workers are probably stressed. Whether it's an upcoming deadline, work-life balance during this time of year, or rising two hours early to snow-blow the driveway on a regular basis, we all could use a little more hygge and a little less blah.
The concept of hygge (pronounced "hoo-gah") is gaining popularity in the U.S. It's a Danish word roughly translated into English as "coziness," and it's one of my new favorite things. Lighting candles, putting on pink, fuzzy socks and yoga pants, and throwing some chicken noodle soup together are all things I can enjoy in the comfort of my home but don't exactly translate into life at the workplace. So I put a cozy thinking cap on and figured out five ways to incorporate hygge into work life.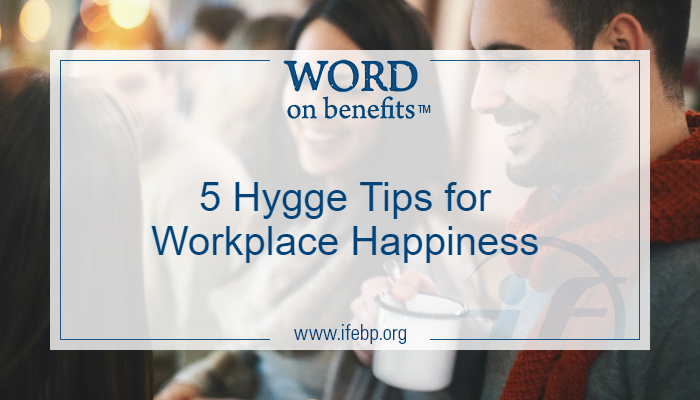 Five ways to bring a little hygge to your workplace
Power in numbers—While it's easy to just eat at your desk and watch a cat video or two, hygge is about community and bringing people together. Grab lunch with co-workers or participate more wholeheartedly in all-staff events when offered. According to the International Foundation Workplace Wellness Trends 2017 Survey Results, 47% of organizations provide staff outings, and 57% offer on-site events/celebrations.
Practice mindfulness—Easier said than done, I know. Take a two-minute break here or there to grab more water or refill your coffee mug (more on that next). Try not to think about anything but your current action. Almost 20% of workplaces offer meditation/mindfulness classes onsite, and 28% have yoga classes available, according to our Workplace Wellness Trends survey.
Sip sip hooray—For instant hygge, just add a warm, cozy beverage like hot chocolate, tea or coffee. According to the International Foundation Employee Benefits Survey 2016, 62% of workplaces offer a coffee service. Hygge pro tip: Use a joy-sparking mug to keep the happiness flowing along with the coffee.
Give your workspace some love—Make sure you have a few photos of people and things you love, artwork that makes you happy, new pens, a plant or two and even a small accent lamp if space allows. Declutter when you can and enjoy a cozy place to be productive when you're away from home.
Be nice—Companionship and friendliness are essential aspects of hygge. You don't have to go full Pollyanna, but think of ways you can make work happier for your colleagues. Offer to help if someone looks frazzled, buy someone a coffee or say good morning even if you don't feel like it (because you're really tired from snow-blowing that morning). Community volunteer projects are offered by 53% of organizations (Employee Benefits Survey 2016). If your workplace doesn't, look for opportunities to get your organization involved. Your heart will feel cozy in return.
Even if you live in a warm climate, the attitude of hygge can still be practiced. For our cold-weather friends, I hope these ideas will help make the winter a little more bearable. Do you have any hygge tips you're implementing already in the workplace? Please wrap yourself in a scarf and share in the comments below!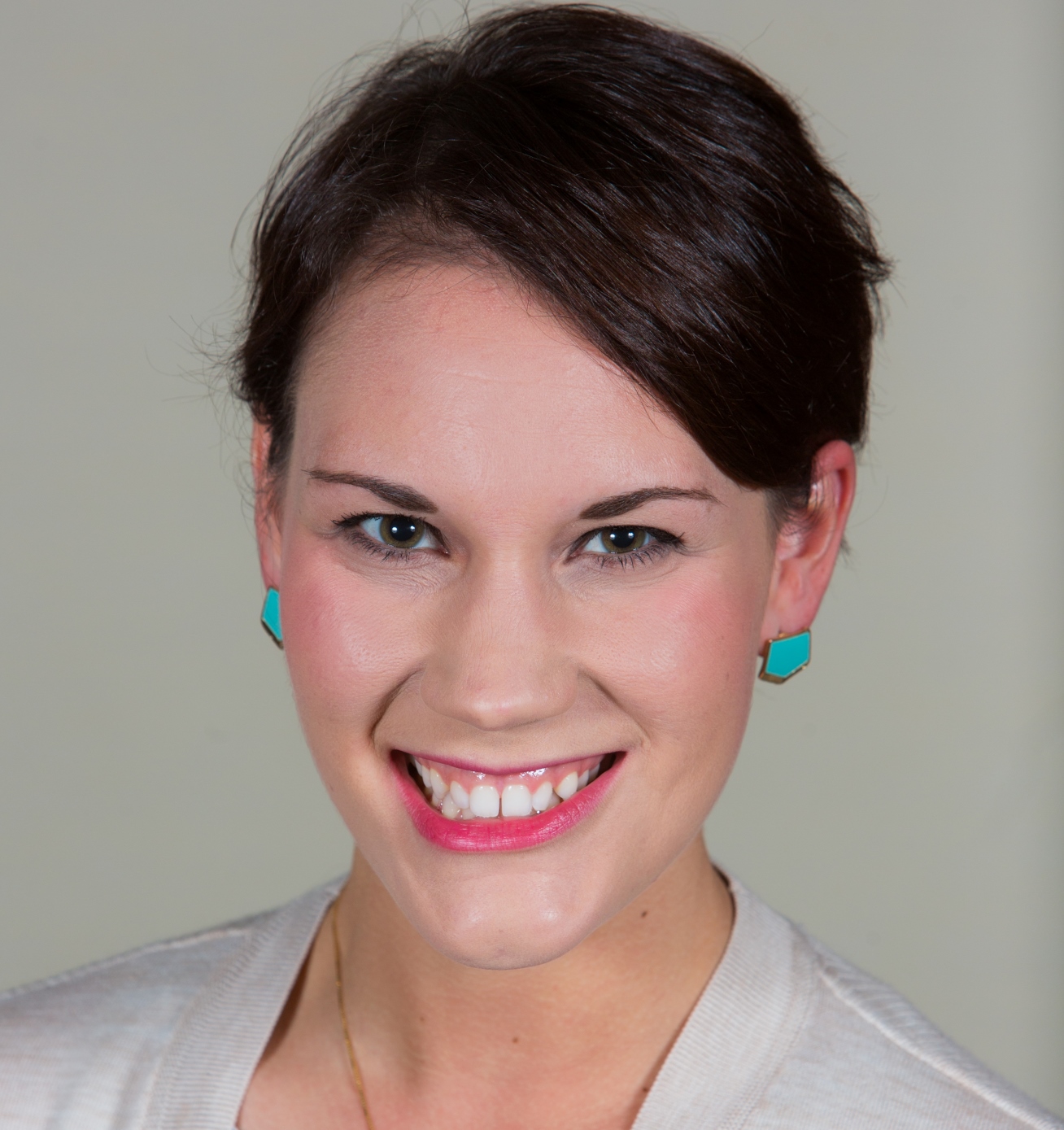 Anne Patterson
Communications Associate at the International Foundation